University of West Alabama
This school is a BestColleges trusted partner
We've partnered with this school to provide you with the most relevant and updated information so you can decide if this is the right school for you.
We are compensated by schools with the featured or trusted partner distinction. This does not influence our rankings, resource guides, or other editorially-independent information published on our site.
View all trusted partners.
School Overview: Acceptance Rate, Tuition, and More
Last Updated: February 15, 2023
$9,100
Avg in-state tuition
$18,200
Avg out-of-state tuition
BestColleges.com is an advertising-supported site. Featured or trusted partner programs and all school search, finder, or match results are for schools that compensate us. This compensation does not influence our school rankings, resource guides, or other editorially-independent information published on this site.
Let's Take the Next Step
Discover programs by subject area to find the best college for your future.
Explore Programs
About University of West Alabama
The University of West Alabama is a small public university located on a rural campus in Livingston, Alabama. It has a total undergraduate enrollment of 2,248, and admissions are selective, with an acceptance rate of 93%. The university offers 26 bachelor's degrees, has an average graduation rate of 40%, and a student-faculty ratio of 14:1. Tuition and fees for in-state students are $9,100, while tuition and fees for out-of-state students are $18,200.
Rankings
Learn more about how this school compares to other schools with rankings by BestColleges.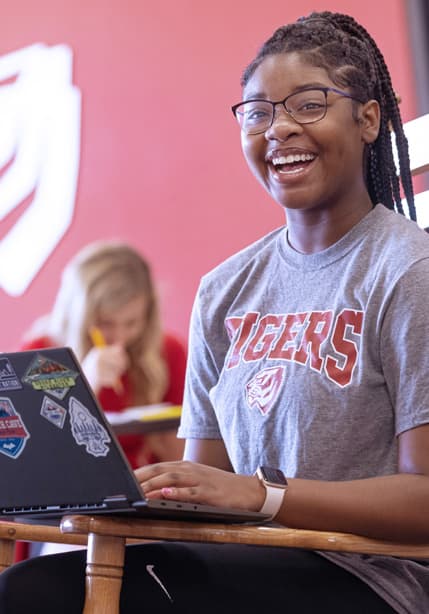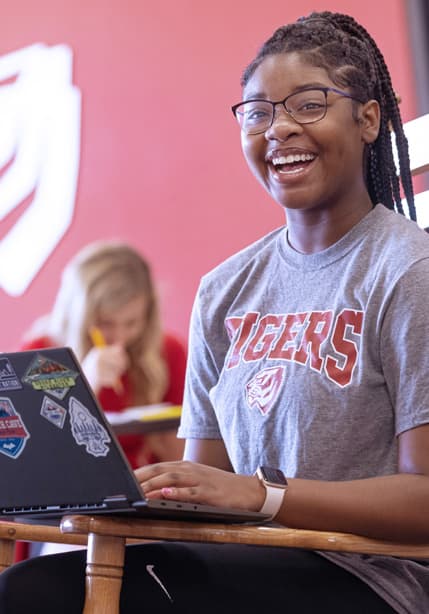 NCAA II Sports Teams & Division
60+ Student Clubs and Organizations
12 Fraternity and Sorority Chapters
Admissions Breakdown
Acceptance Rate Insight
This school has a high acceptance rate.
This school accepts students at a higher rate than other schools. High acceptance schools welcome 51-100% of all applicants.
93% of students were accepted during the 2020-2021 school year. Sometimes schools with midrange acceptance rates have higher standards of entry but are still accessible to many students who apply.
Retention Rate Insight
63% of full-time students stayed to continue their studies the following academic year. These students started in Fall 2019 and returned in Fall 2020.
Graduation Rate Insight
40% of students graduated out of all full-time, first-time students who began their studies in Fall 2014. Keep in mind many students who enroll are not typically first-time students, as most are adult learners. Therefore, the number of first-time students is traditionally low.
Application Considerations
Test scores Required
High school transcript Required
High school rank Not required or recommended
Letter of recommendation Not required or recommended
High school GPA Recommended
Open admission No
Completion of college prep program Recommended
Test of English as a foreign language (TOEFL) Required
Transfer Credit Policy
Dual enrollment Yes
Credit for qualified life experience* Yes
Advance placement (AP) credits Yes
*This can include previous jobs, trainings, licenses/credentials, or seminars. You may need to complete an exam or provide a portfolio to earn credit.
SAT & ACT
ACT 25th-75th Percentile 17-22
SAT 25th-75th Percentile Currently Unavailable
Learning Environment
Students enrolled
Online student enrollment
Student to faculty ratio
Ways Students Can Learn
Hybrid
The program is a combination of on-campus and online learning and varies per program.
International
Online classes are available for students around the world.
Demographics
White
48%
Black
36%
Unknown
9%
Hispanic
2%
Two or more races
2%
Non-U.S. Citizen
2%
American Indian/Alaska Native
1%
Asian
0%
Native Hawaiian/Pacific Islander
0%
Female student population
75%
Socio-economic diversity
58% of students received an income-based Federal Pell Grant intended for low-income students.
Online Programs
Offers Online Programs
Yes
Total Online Enrollment
4,711
Student Location Breakout
Bar graph visual depicting student location breakout percentages. 82% online, 18% on-campus.
Percent of Programs Online
Types of Online Programs Offered
Certificates Not offered
Associate Not offered
Bachelor's 42% online
Graduate Certificate 100% online
Master's 88% online
Doctorate 100% online
Student Charges
Tuition and Required Fees
| Student Level | In-state | Out-of-state |
| --- | --- | --- |
| Undergraduate | $9,100 | $18,200 |
| Graduate | $6,678 | $13,356 |
Cost of Undergraduate Attendance
Costs based on full-time, first-time degree or certificate-seeking undergraduates for the 2020–2021 academic year.
| Costs to Consider | Price |
| --- | --- |
| Books and supplies | $1,216 |
| On-campus room and board | $7,510 |
| On-campus other expenses | $3,505 |
| Off-campus (not with family) room and board | $7,200 |
| Off-campus (not with family) other expenses | $3,505 |
| Off-campus (with family) other expenses | $3,505 |
Total Undergraduate Cost
| Total cost by category | In-state | Out-of-state |
| --- | --- | --- |
| On-campus | $21,331 | $30,431 |
| Off-campus without family | $21,021 | $30,121 |
| Off-campus with family | $13,821 | $22,921 |
Degrees Awarded by Program
Degrees given for the 2020-2021 academic year.
1
Biological And Biomedical Sciences
Marine Biology and Biological Oceanography
Biology/Biological Sciences, General
2
Business, Management, Marketing, And Related Support Services
Marketing/Marketing Management, General
Management Information Systems, General
Business Administration and Management, General
3
Communication, Journalism, And Related Programs
Communication and Media Studies, Other
Teacher Education, Multiple Levels
Secondary Education and Teaching
Physical Education Teaching and Coaching
Elementary Education and Teaching
Adult and Continuing Education and Teaching
Counselor Education/School Counseling and Guidance Services
Special Education and Teaching, General
Educational/Instructional Media Design
Higher Education/Higher Education Administration
Educational Leadership and Administration, General
Early Childhood Education and Teaching
5
Engineering Technologies/Technicians
Engineering Technologies/Technicians, Other
Engineering Technology, General
6
English Language And Literature/Letters
English Language and Literature, General
Mental Health Counseling/Counselor
Marriage and Family Therapy/Counseling
Athletic Training/Trainer
8
Mathematics And Statistics
9
Multi/Interdisciplinary Studies
Multi-/Interdisciplinary Studies, Other
Biological and Physical Sciences
10
Parks, Recreation, Leisure, And Fitness Studies
Kinesiology and Exercise Science
Econometrics and Quantitative Economics
Financial Breakdown
Students Receiving Aid
Federal Grant Aid
70%
State Grant Aid
5%
Institution Grant Aid
57%
Pell Grant
58%
Average Aid Awarded
Institution Grant Aid
$5,128
Financial Outlook
Average student debt after graduation
Average salary 6 years after starting school
Data collected from the Integrated Postsecondary Education Data System (IPEDS), [2020-2021]. In the absence of IPED data, information was collected directly from the school and is accurate as of the date of collection. Contact the school directly for the most current and complete information.